Ko Matsushita (Composer, Choral Conductor)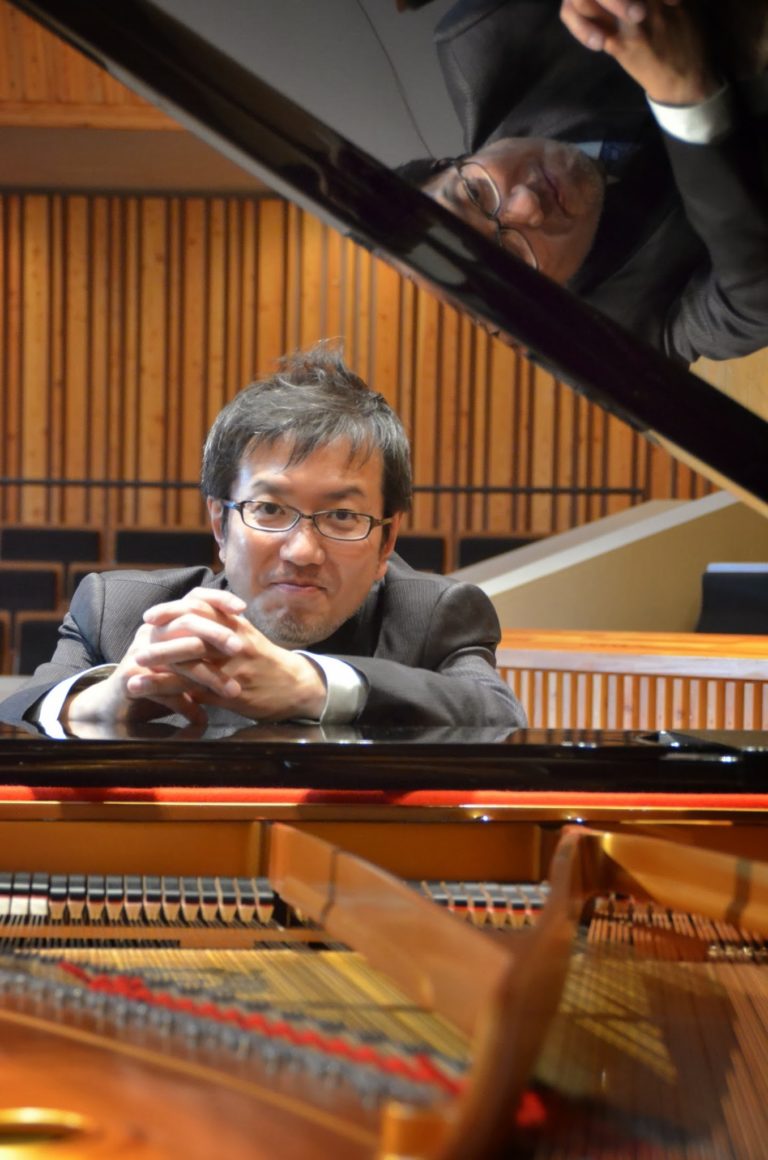 Ko Matsushita (1962-) is a composer and conductor born in Tokyo. He graduated from the Kunitachi College of Music Department of Composition at the top of his class and went on to complete the Masters course in choral conducting at the Kodály Institute in Hungary. He has studied under late Professor Reményi János, Miklos Mohay, and Professor Erdei Péter.
Being a prolific composer and arranger, Matsushita composes in various musical fields, with a focus on choral music. His works are performed and continuously being published around the world. To date, feature concerts of his works have been held in Japan, Poland, Shenzhen (China), and Taiwan. His orchestral work was also premiered by the Shenzhen Symphony Orchestra during the Shenzhen concert.
At the same time, Matsushita serves as the music director of the Tokyo Choral Alliance "Koyukai" and conducts more than 10 choirs. Each and every choir is active in expanding the scope of their activities, and is achieving excellent reputation, including winning the Grand Prix at numerous international competitions in Europe. Overseas, he serves as the guest conductor of Beijing University Mixed Choir (China), and is invited from choirs around the world as a guest conductor. Matsushita also constantly adjudicates in international choral competitions and composition competitions around Europe and Asia, and is an active clinician and lecturer.
In 2005, Matsushita became the first Asian to receive the "Robert Edler Prize for Choral Music" in recognition of his outstanding international achievements in the field of choral music. As the artistic director of the Karuizawa International Choral Festival, he injects effort into cultural exchange through choral singing and introducing outstanding choirs from Japan and abroad. His representative works and choral pieces include 'Miwohayami Cantata for Mixed Chorus and Orchestra', 'Shinjiru (Believing)' (compulsory piece for NHK Students Choral Competition), 'Yawarakai Inochi (Tender Life) for SATB chorus and piano', and 'Mittsu no Shihen (Three Psalms) for female voices and piano', and ' De Profundis' for orchestra.
He has been invited along with his choir to the American Choral Directors Association (ACDA) National conference held in Salt Lake City, Utah (USA) in 2015 and received good reputation for his works and performance. He is a member of the Artistic Committee for the 11th World Symposium of Choral Music (July 2017, Barcelona) held by the International Federation of Choral Music.
Matsushita also seves as; a board member of the Tokyo Choral Association, a member of the Japan Composers & Arrangers Association, a member of the Japan Choral Directors Association, a member of the JCDA Children's Chorus Committee, the Artistic Director of the Karuizawa International Choral Festival, the representative of the Choral Expression Workshop, a member of the International Kodaly Society.